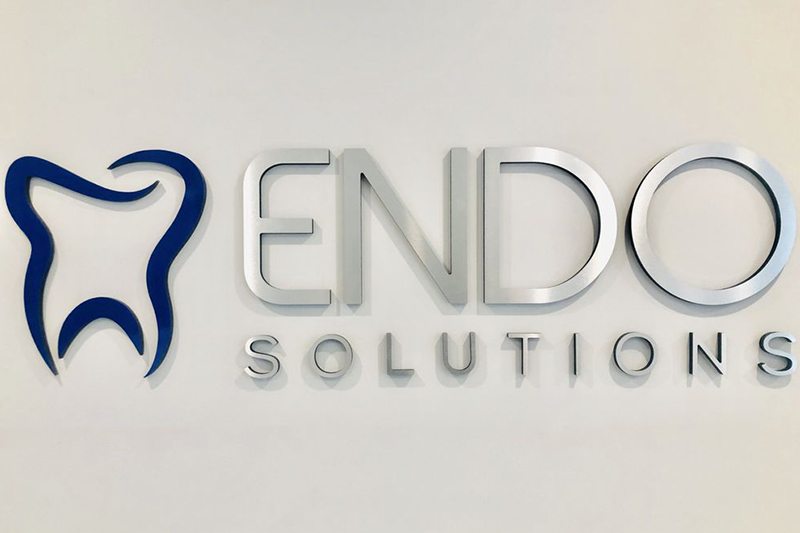 FAQs
Will a root canal hurt?
A:
Root canals are done under local anesthetic (just like a filling or crown). It is normal that you will feel things such as pressure or vibration but at no point should you feel anything "sharp" or that hurts. If you do feel anything that bothers you, just raise your hand and the doctor will numb the area further to ensure your comfort.
Will I need to take antibiotics?
A:
Possibly. Root canals are performed for several different reasons, but one of those reasons is infection. If an infection is present, you will likely be required to take antibiotics. Otherwise, a root canal can be performed without the need of antibiotics.
Will I need to have X-rays?
A:
Yes. We utilize digital radiographs (which have a very low radiation exposure) and we keep the number of X-rays to a minimum, so the amount of radiation is minimal and well within all safety standards. However, in order to accurately diagnose and treat a tooth, some X-rays will need to be taken.
If I'm on Prescription medications, should I bring them with me?
A:
Bringing a list of any medications that you are taking is very helpful while filling out your medical history forms at our office. The vast majority of medications and associated medical conditions have no conflict with root canal treatment. However, in cases where specific medical conditions exist or if there is any doubt about a particular diagnosis, then a medical clearance from your physician may be required prior to treatment.
How do I know if this office is in-network with my insurance?
A:
We are contracted with most insurance carriers. However, please feel free to call us at (818) 654-6136 and we can confirm your insurance eligibility before your appointment. Also, all expected insurance payments, patient copays, etc.. will be reviewed before treatment.
How long does a root canal take?
A:
Most root canals can be completed in ~1 hour. Some root canals will require 2 visits, in which case the initial visit normally lasts ~40 minutes and the second visit ~20 minutes.
*This is a list of the most common insurance providers we are contracted with (In-network), however it is not a complete list. We are constantly adding new plans so if you don't see your particular plan on this list, please call us at (818) 654-6136 and we can confirm your plan over the phone
PPO PLANS:
AETNA
ADVENTIST HEALTH
AMERITAS
ANTHEM BLUE CROSS BLUE SHIELD
ANTHEM PPO 100/200/300
ASSURANT PPO-DHA-SUNLIFE
BLUESHIELD
CAREINGTON PLATINUM PPO
CAREINGTON PPO
CIGNA
CCPOA
DELTA PPO
DELTA PREMIER
DENTEMAX
DENTAL HEALTH SERVICES (DHS)
DENTAL NETWORK OF AMERICA (DNOA) Blue Cross Blue Shield of California
GEHA/CONNECTION DENTAL
GUARDIAN
HUMANA
LOCAL 770
METLIFE
PRINCIPAL
PREMIERE ACCESS
UNITED CONCORDIA
UNITED HEALTHCARE
DISCOUNT PLANS:
WE WILL HONOR ALL DISCOUNT PLANS
HMO PLANS:
ASSURANT/DENTAL HEALTH ALLIANCE (DHA)
CALIFORNIA DENTAL NETWORK
CIGNA
DELTACARE
GUARDIAN/MANAGED DENTAL GUARD
HEALTHNET
HUMANA
SAFEGUARD HMO
UNITED HEALTHCARE
PACIFICARE
MEDICAID PLANS: